Dr. Scott Levenson was raised on the Peninsula. After graduating from Menlo-Atherton High School, he attended college at the University of California, San Diego. Dr. Levenson completed medical school at the University of Michigan and his internal medicine residency at University of Washington.
In 1992, Dr. Levenson completed his fellowship in Gastroenterology and Hepatology at the University of California, San Francisco (UCSF) and is board certified in Gastroenterology. Dr. Levenson's wife is a Registered Dietician and they have three boys. In addition to patient care, Dr. Levenson enjoys running, skiing, and hiking.
Dr. Levenson also speaks conversational medical Spanish
Yelp! Reviews of Digestive Care Medical Center
Yelp! Reviews for Dr Scott Leveson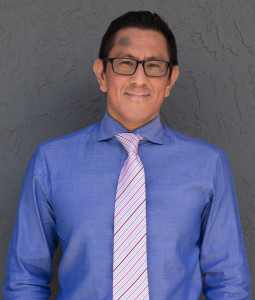 Dr. Roger Kao was born and raised in Portland, Oregon. After his undergraduate work at the University of Washington, he moved to the mid-west and obtained his medical degree from Chicago Medical School.
He then went on to complete his internal medicine residency and Gastroenterology and Hepatology fellowship at the University of Illinois, Chicago. In between residency and fellowship training, Dr. Kao worked in the community as an internist at Evanston Northwestern Hospital. Dr Roger Kao is also board certified in Gastroenterology and Hepatology.
In his free time, Dr. Kao enjoys playing the piano, listening to live music and traveling. He and his wife live in San Francisco with their  two young sons.
Dr. Roger Kao is fluent in Mandarin Chinese and conversational medical Spanish.
Yelp! Reviews for Dr Roger Kao
Google+ Dr Roger Kao